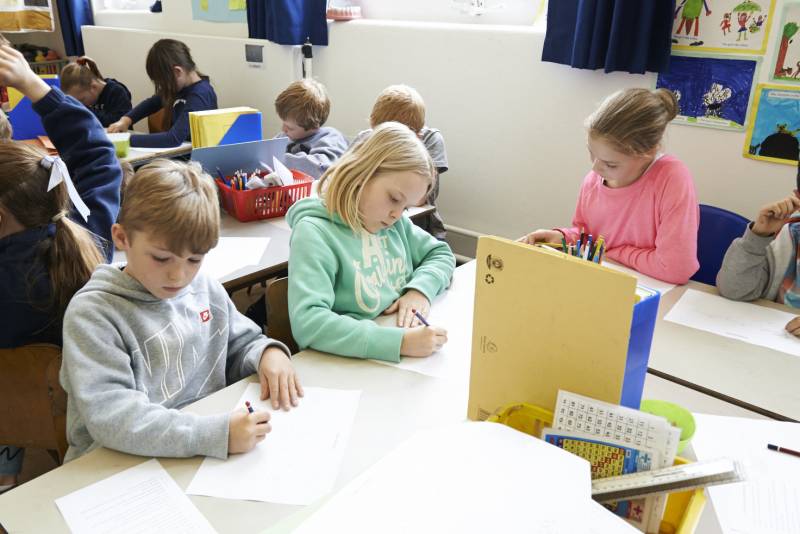 18 Dec
The Yerbury Poets
The Yerbury Poets
Val Rutt, Yerbury teacher and published author, has established a group of young poets at Yerbury School:
All it takes to be a Yerbury Poet is to be part of our Yerbury community. The children who collaborated on this poem met on Tuesday mornings over assembly time – other commitments permitting. This term has been as busy as ever with school trips and special assemblies and visiting guests meaning that we were not always able to meet each week. So, this is our very first shared poem and we hope you like it.
Grace, Ashley, Oliver, Rocio, Thomas, Neeve
I am Yerbury

Now I am old, but inside I am young
Kept that way by the children who come
From the clatter of carts and horses' hooves
To the motorbike's roar and monsters that move
From blouses and petticoats, blazers and caps
To Adidas trainers and devices with maps
First it was Dickens, then Dahl that they read
Now it is Walliams they're reading instead.
So many changes so much that's new
I cannot tell lies, all this is true
One thing they've kept, one thing that's the same
Is me, the old bell, that they ring everyday
Ding-a-ling ling
It's time to go in!
by The Yerbury Poets
Tommy in Year 6 had this to say about the group:
The Yerbury Poets group is magnificent; it has a great buzz to it and makes me feel really happy on a Tuesday morning. When I enter the room I immediately sense a glow to the room and I know that everyone is working hard and we all have a tremendous amount of fun.
We all share our ideas and anyone can say what they think is right and everyone will listen. This is a group of IDEAS.  Everyone works hard in this group and we all worked together to make this l poem. We have discussions about the rhythm and whether the rhymes are good enough. It took time and we definitely didn't rush it. It may have started on bits of scrap paper and white boards but now it has become something great.
If you like poetry this is the perfect place to work hard and make a marvellous poem.